At Matanzas Creek, we focus on creating positive environmental impacts that support a sustainable future. Our winery fruit comes from sustainably-farmed, estate vineyards scattered throughout the mild interior and cool coastal AVAs of Sonoma County. In addition to our wines, the spectacular fields of lavender that surround our winery, attract many species of pollinators and insects and promote biodiversity.
Certified Sustainable

Matanzas Creek is 3rd party certified sustainable and was one of the first wineries to feature the Certified California Sustainable logo on label with the 2017 vintage.
Regenerative Farming

Regenerative farming practices like cover crops and compost are used to enhance soil health and biodiversity. The famed lavender gardens further enhance biodiversity for our estate and its neighbors for miles around, creating a mosaic landscape that is sustainably farmed and providing a haven for bees, butterflies, and other pollinators. 
Animal Corridors

From falcons to mountain lions, landscape biodiversity is part of the Matanzas Creek biosphere. At Matanzas Creek and the surrounding estate vineyards, 75% of the landscape is left unplanted providing natural habitat adjacent to a 5,000-acre park that is a refuge for wildlife and local fauna.
Community Events

Matanzas Creek has served as an event center for the larger community, raising millions of dollars for environmental charities.
Conscious Container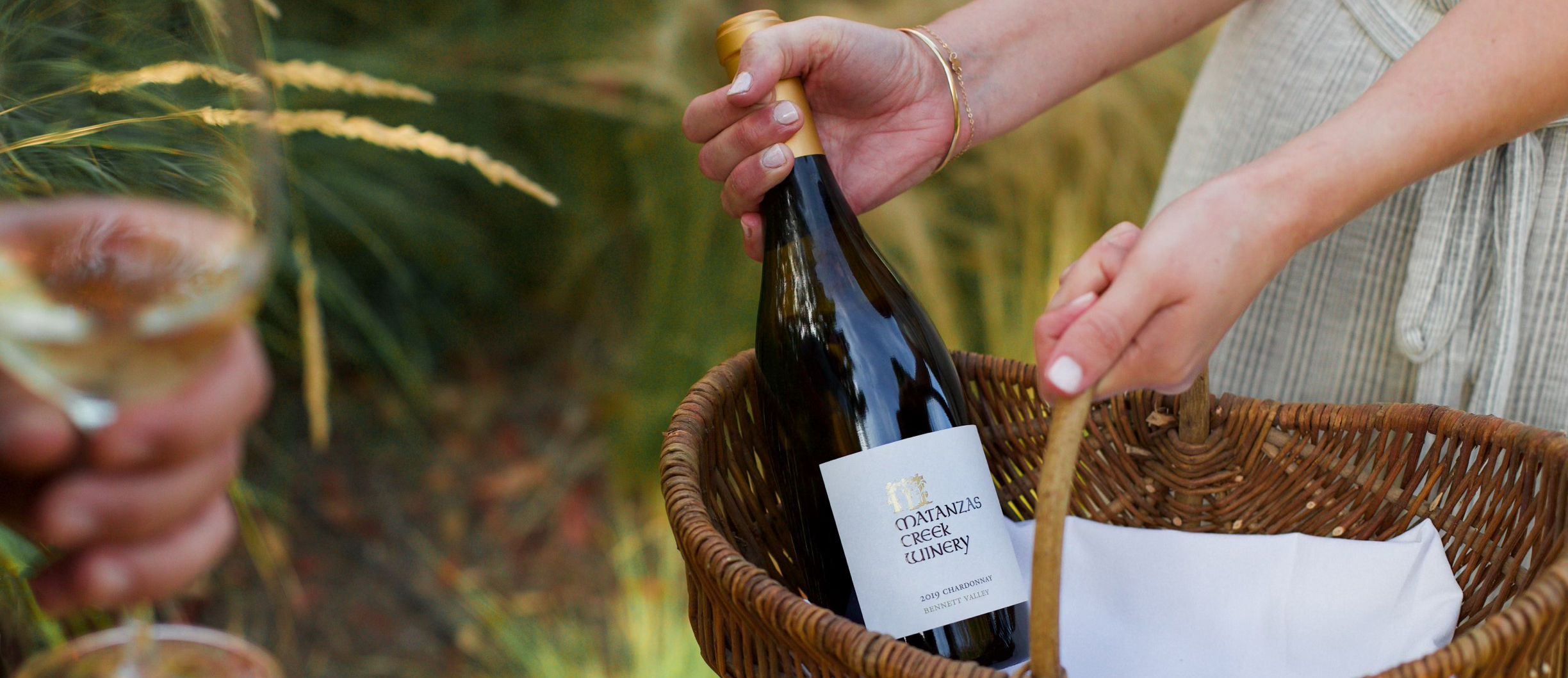 We are exploring a bottle returning and reusing program with Conscious Container, please check back for more information later this year.