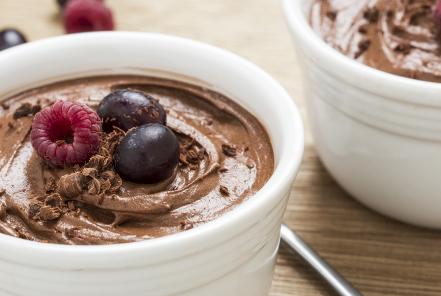 L'Ultime Dark Chocolate Mousse with Lavender Scented Mixed Berries
Serve with Matanzas Creek Alexander Valley Merlot
Ingredients
For the Chocolate Mousse:
3 oz. Matanzas Creek L'Ultime Dessert Wine
2 oz. bittersweet chocolate
5 oz. heavy cream
1 egg white
1 Tbsp. sugar
Preparation
To Serve:
1 pint mixed berries, rinsed
3 Tbsp. Sonoma Syrup Co. Lavender Syrup        
Toss the clean berries in lavender syrup and place on top of the chilled chocolate mousse cups.